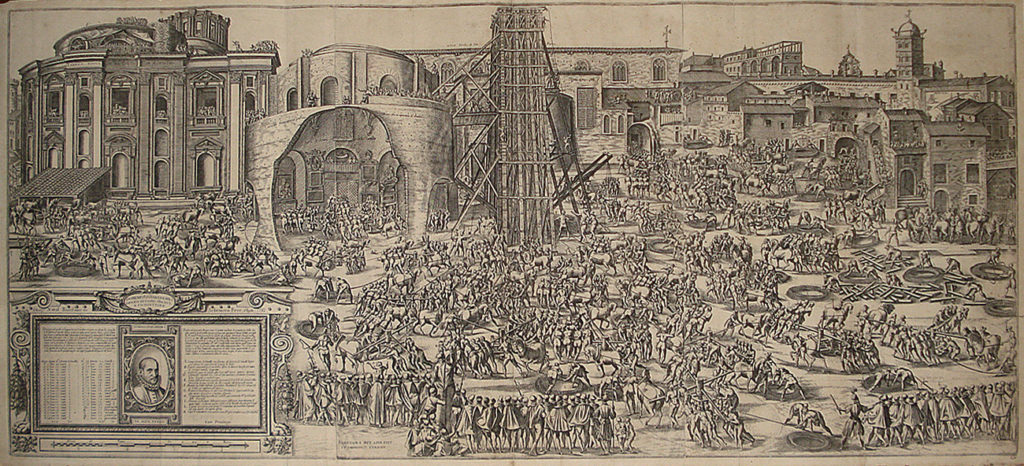 Alina Payne, in a capital essay on the mobility of artworks ('The Portability of Art: Prolegomena to Art and Architecture on the Move', 2018), observes how their transplant in places other than their original ones is disruptive in proportion to their singularities. Artifacts that have traversed space and time, inserting themselves into an expanded geography, modify the context in which they land.
Over time, what were the primary reasons why works of architecture and engineering, designed as rooted in the ground, sometimes became transportable? What has happened in this process in terms of transfigurations, decontextualisations, loss of references? What symbolic, ideological and even iconographic universe has fuelled these operations? What consequences did they have in subsequent design practice? What resources and techniques were needed? The terms transport, displacement, dislocation, translocation and relocation all imply movement in space. However, especially when applied to architecture, each of them expresses an insightful meaning of displacement: the premise of the mobility of architecture (an immobile art by definition), is so binding as to demand exceptional technical, economic and political resources. The dominant idea that intimately links architecture to the place where it arises would seem to undermine the sense of displacement: is the question really resolved in such linear terms?
The conference addresses scholars from different disciplines in order to trace the multiple aspects that accompany the transfer of architecture from antiquity to the present day. The heterogeneity of the cases calls for up-to-date reflections on this topic, in order to focus on its ideological, theoretical and operational implications. The conference aims to address all the facets that mark the migration of architecture: techniques, urban policies, archaeological and museum practices, the concept of authenticity, changes in taste, legal, economic and perceptive aspects of such an event.
To schematise, we list the most recurrent causal and contextual areas in which it occurs:
Transfer for conservation and musealisation;
Transfer for devotion;
Relocations and resettlements as a consequence of urban planning choices and/or the construction of large territorial structures (dams, motorways, etc.);
Temporary, but not ephemeral architecture, periodically added to permanent buildings or created to be relocated (see Aldo Rossi's Teatro del Mondo);
Propaganda and mythography, as an epic of transport, through iconography;
Techniques of displacement, disassembly and reassembly;
Outcomes of the technical knowledge in removals;
Legal-economic aspects and cultural policies motivating relocations;
Possible sentimental and emotional effects resulting from architectural relocations.
Authors are invited to submit their contribution on these themes and any others not covered here. Proposals must be sent via the website www.grupofria.es/on-the-move and must include: title; abstract (maximum 500 words); an image illustrating the content of the paper (.jpg format, 1024 x 768 pixels); short scientific biography of the author (maximum 150 words). The deadline for submitting proposals is May 15th, 2023. The outcome of the evaluation will be communicated by May 30th, 2023. The selected symposium languages are: Italian, Spanish, English and French.
The symposium will take place in Venice between the 9th and 10th of November 2023, in the monumental complex of the convent of San Giorgio Maggiore, home of the Giorgio Cini Foundation. Participation is free of charge. Participants are responsible for their travel and accommodation expenses. Contributions are expected to be published after double blind review.
CfP – English. Descarga
CfP – Español. Descarga
CfP – Francés. Descarga
CfP – Italiano. Descarga